1. Introduction to Local SEO and Google Maps
In today's digital-first landscape, businesses are constantly striving to gain visibility where it matters the most: on search engines. One critical facet of this quest is understanding and leveraging Local SEO, particularly for achieving higher rankings on Google Maps. Local SEO refers to the practice of optimizing your online presence to attract more business from relevant local searches.
Google Maps has become an indispensable tool for users seeking local businesses. The platform doesn't just provide directions; it's also become a vital search engine in itself. Being visible on Google Maps is no longer just 'nice to have'; for local businesses, it's a 'must-have'.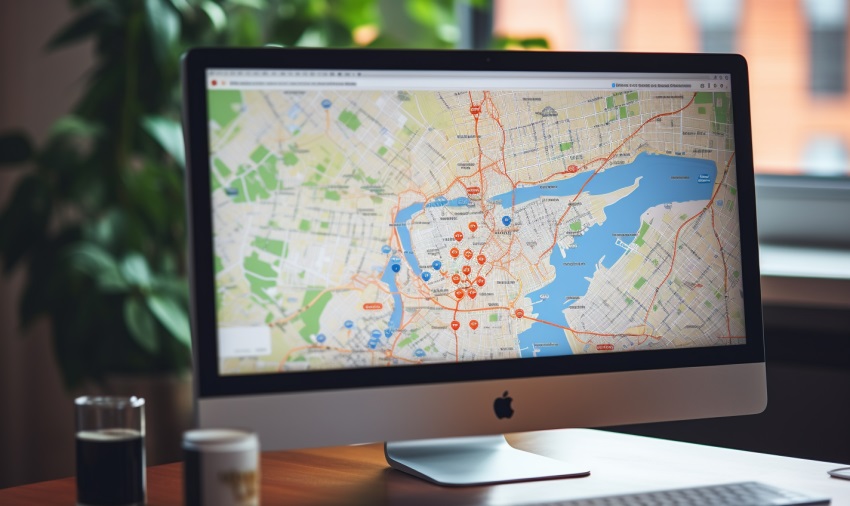 2. Importance of Google My Business (GMB)
Google My Business (GMB) is the starting point for any local SEO strategy. It allows you to manage how your business information appears across Google products, including Google Maps. By claiming and optimizing your GMB listing, you can provide valuable information about your business to prospective customers.
An optimized GMB listing includes accurate business details, quality photos, updated working hours, and responses to customer reviews. Regularly posting on GMB can also signal to Google that your business is active, which may contribute to higher rankings on Google Maps.
3. Importance of Reviews and Ratings
Customer reviews play a critical role in local SEO. They provide social proof, build trust with potential customers, and can influence your rankings on Google Maps. Google's algorithms favor businesses with a higher number of positive reviews.
Encouraging satisfied customers to leave reviews, responding promptly and professionally to both positive and negative reviews, and addressing any underlying issues highlighted in negative reviews are key strategies for managing your online reputation and improving your rankings on Google Maps.
4. Importance of NAP Consistency
NAP stands for Name, Address, and Phone number. Consistency in NAP across all online platforms, including your website, social media profiles, and online directories, is a significant local SEO factor. Search engines like Google value this consistency and use it to validate the authenticity of a business.
Regular audits to ensure NAP consistency across all platforms can help improve your local SEO and boost your visibility on Google Maps.
5. Local Keyword Optimization
Just as with traditional SEO, local SEO requires strategic keyword optimization. Incorporating location-based keywords into your website content, meta tags, and even your GMB listing can make your business more visible to customers in your geographical area.
Keyword research tools can help you identify popular local keywords in your industry. Remember to aim for a natural, customer-friendly incorporation of these keywords into your content.
6. Building Local Citations
Local citations refer to any online mention of your business's NAP details. They can appear in business directories, websites, or apps. The quantity and quality of these citations can influence your local SEO and Google Maps rankings.
Building and maintaining local citations requires diligence and attention to detail. Inconsistent or inaccurate citations can confuse search engines and potential customers, and may negatively impact your local SEO efforts.
7. Local Link Building
Local link building is a local SEO strategy that involves getting other local websites to link back to your site. These local backlinks help establish your business's authority and relevance in your geographical area, which can improve your rankings on Google Maps.
Local link building strategies can include sponsoring local events, participating in community activities, or even guest blogging on local websites.
8. Leveraging Social Media
Although not a direct local SEO factor, social media can indirectly influence your Google Maps rankings. Social media platforms offer another avenue for NAP consistency, and customer engagements on social media can contribute to local buzz and visibility.
Regularly sharing high-quality, locally relevant content on your social media platforms can help drive traffic to your site, increase local visibility, and enhance your local SEO efforts.
9. Importance of Mobile Optimization
With the prevalence of mobile searches, ensuring your website is mobile-friendly is crucial for local SEO. A mobile-optimized site provides a better user experience, which can lead to longer site visits and more conversions.
Google's Mobile-Friendly Test tool can help you assess how well your website performs on mobile devices. Any issues identified should be addressed promptly to improve your overall local SEO and Google Maps rankings.
10. Implementing Schema Markup
Schema markup is a type of microdata that helps search engines better understand your website content. Implementing local business schema markup can provide search engines with detailed business information, which can enhance your local SEO efforts.
Although implementing schema markup may require some technical expertise, the benefits in terms of improved local SEO and Google Maps visibility can be significant.
11. RiseOpp's Heavy SEO Approach
Getting your business to rank higher on Google Maps involves juggling many different factors, and can sometimes feel like trying to solve a complex puzzle. If you're looking for expert assistance in this area, RiseOpp offers a proprietary Heavy SEO methodology, designed to rank a website for tens of thousands of keywords over time.
RiseOpp has a deep understanding of more than 200 main algorithm factors used by Google and other search engines. By focusing on the most crucial ranking factors, the Heavy SEO methodology aims to achieve impressive results and outshine the competition.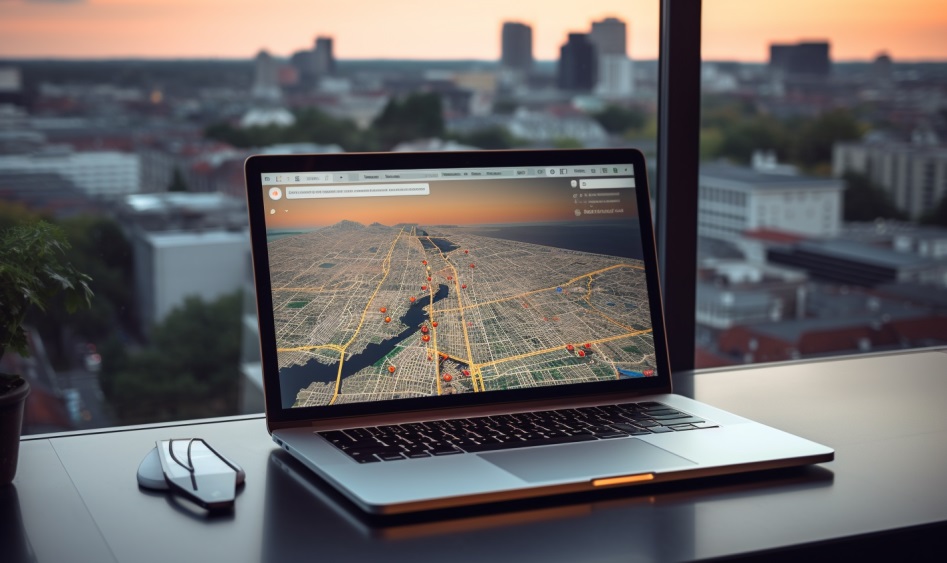 12. Continual Monitoring and Adjustment
Like all SEO efforts, optimizing for Google Maps is not a one-time task. It requires constant monitoring and adjustment to keep up with algorithm changes, industry trends, and competitor actions.
Regular audits of your GMB listing, website, local citations, and online reviews can provide valuable insights into areas for improvement. Remember: in the world of local SEO, complacency is the enemy.