Fractional CMO, An Underrated Business Opportunity
The business landscape is continually evolving, and so are the strategies that companies employ to stay relevant and competitive. One such innovation is the concept of a fractional CMO, which has proven to be a game-changer for many organizations. But what exactly is a fractional CMO? Who needs one, and why? This article aims to unpack the Fractional Chief Marketing Officer (CMO) concept in detail, providing insights into its function, the type of organizations it benefits, and the rationale behind its increasing popularity.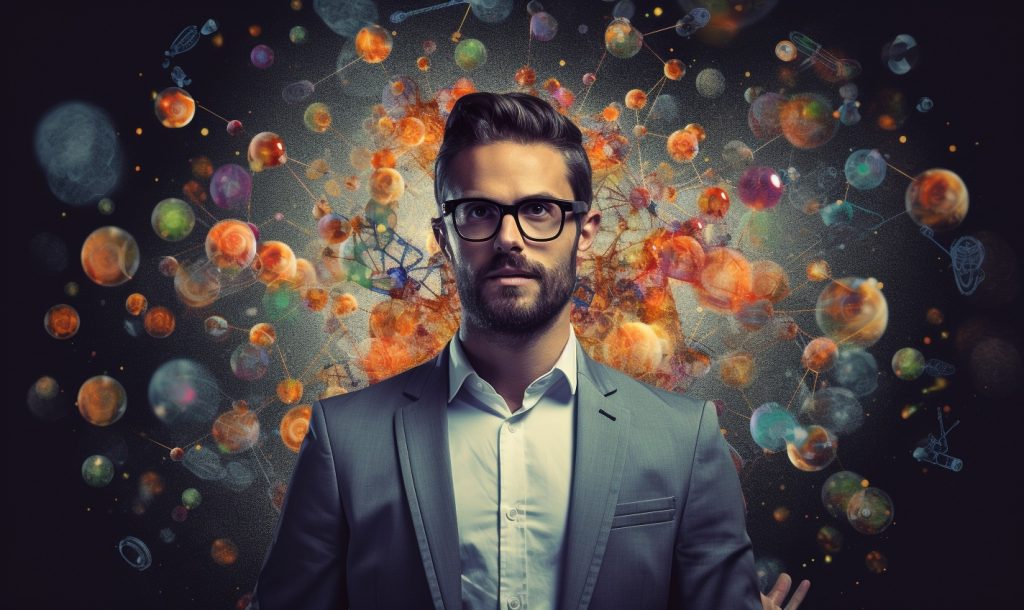 Understanding the CMO Role
The Traditional CMO
A Chief Marketing Officer (CMO) is typically a high-ranking executive tasked with overseeing a company's marketing operations. Their role involves managing branding strategies, improving customer engagement, analyzing market trends, and coordinating advertising and promotional campaigns.
The Evolution of the CMO Role
Over the years, the role of the CMO has evolved significantly. Traditional marketing strategies have become intertwined with technology and data analytics. Modern CMOs now find themselves dealing with aspects such as digital marketing, customer data analysis, and even artificial intelligence in marketing, adding layers of complexity to their role.
Defining the Fractional CMO
Who is a Fractional CMO?
A Fractional CMO is a part-time executive who brings the strategic expertise of a traditional CMO to businesses that can't afford or don't require a full-time CMO. These executives typically work on a contract basis, offering flexible, scalable solutions to meet a company's marketing needs.
What Does a Fractional CMO Do?
A Fractional CMO handles the same responsibilities as a traditional CMO but on a part-time or project basis. They define and execute marketing strategies, manage the marketing budget, and oversee the marketing team. They bring a strategic vision and operational expertise without the costs associated with hiring a full-time executive.
The Value Proposition of a Fractional CMO
Why Hire a Fractional CMO?
Fractional CMOs provide expertise and guidance to companies that need strategic marketing direction but don't have the resources to hire a full-time CMO. They bring the benefits of their wide-ranging experience in diverse industries and can drive growth by developing comprehensive marketing strategies tailored to the company's specific needs.
Cost-Effective Solution
Hiring a Fractional CMO is a cost-effective solution for many businesses, especially start-ups and SMEs. The company can access the knowledge, skills, and experience of a seasoned marketing executive without the associated high costs of a full-time salary, benefits, and bonuses.
Identifying the Need for a Fractional CMO
Who Needs a Fractional CMO?
Companies that are growing rapidly, launching a new product, or moving into a new market may benefit from the expertise of a Fractional CMO. Additionally, businesses undergoing significant changes, such as mergers, acquisitions, or restructuring, may find a Fractional CMO beneficial in guiding their marketing strategies during these transitions.
Recognizing the Signs
If your company lacks strategic marketing direction, is unable to keep up with evolving marketing trends, or is struggling to measure and prove marketing ROI, it might be time to consider a Fractional CMO. Also, if your marketing efforts are not aligned with your business goals, a Fractional CMO can help bring clarity and alignment.
Implementing a Fractional CMO Strategy
Strategic Planning
A Fractional CMO starts by assessing the company's current marketing efforts and aligning them with the business objectives
Execution and Oversight
Post planning, the Fractional CMO oversees the execution of the marketing strategy. They ensure the marketing team is on track and coordinate with other departments for a holistic approach. The objective is to maximize the effectiveness of each marketing campaign and initiative.
The Impact of a Fractional CMO on Business Growth
Driving Revenue Growth
With their strategic approach and in-depth understanding of marketing trends, Fractional CMOs can effectively drive revenue growth. They can identify untapped market opportunities, optimize the marketing mix, and enhance the customer journey to boost sales and increase customer retention.
Building Brand Equity
A Fractional CMO also plays a pivotal role in building and enhancing brand equity. By creating and executing a comprehensive brand strategy, they help businesses differentiate themselves in the marketplace, increase brand awareness, and establish a strong brand reputation.
Limitations and Challenges of the Fractional CMO Approach
Managing Expectations
Sometimes, there can be unrealistic expectations from a Fractional CMO. Companies need to understand that while a Fractional CMO brings strategic expertise, they are not a magic bullet that can instantly solve all marketing issues. Their impact will be seen over a period of time.
Selecting the Right Fractional CMO
Experience and Expertise
When selecting a Fractional CMO, businesses should look for professionals with substantial experience in strategic marketing roles. Their expertise should align with the company's industry and business objectives. It's essential that they have a proven track record in driving growth and improving marketing ROI.
Cultural Fit
Cultural fit is another important consideration. The Fractional CMO should be able to adapt to the company's culture and effectively collaborate with the internal team. This will enable them to effectively navigate the organization and make meaningful contributions.
The Future of the Fractional CMO Role
Adapting to Market Changes
As businesses continue to adapt to market changes and economic fluctuations, the demand for flexible and cost-effective executive roles like the Fractional CMO is likely to increase. They offer businesses the agility to respond to changing marketing needs and stay competitive.
Becoming a Mainstream Option
Fractional CMOs are poised to become a mainstream option for businesses of all sizes. As more businesses recognize the benefits of this flexible role, it's likely that the Fractional CMO will become a staple in the modern business structure.
Fractional CMO for the Win
The Fractional CMO concept has revolutionized the way businesses approach their marketing function, providing a cost-effective, flexible, and strategic solution to meet the dynamic marketing needs. As the business landscape continues to evolve, the role of the Fractional CMO is set to become even more important, driving strategic marketing direction and business growth.
RiseOpp Fractional CMO Services
At RiseOpp, we have first-hand experience of the transformative impact a Fractional CMO can have on a business. Our Fractional CMO service is designed to help your organization leverage the power of effective digital marketing strategies. We've helped businesses devise and execute comprehensive marketing operations, starting from scratch and building a full-fledged team. Our expertise spans across Google Ads, demographic-targeted advertising on Facebook and Instagram, retargeting and remarketing, SEO, content marketing, PR, influencer marketing, and growth hacking strategies.
With RiseOpp, you are not just hiring a Fractional CMO – you are gaining a strategic partner committed to catapulting your business to the next level. We bring our knowledge, skills, and experiences to your organization, arming it with the competitive edge it needs to thrive in the modern business landscape. If you're ready to redefine your marketing strategy and propel your business growth, then RiseOpp's Fractional CMO service is your perfect solution. Contact Us today for more information.